When to Involve Human Resources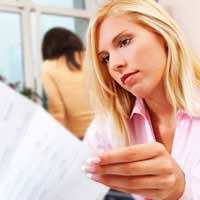 For most managers, a major aspect to the role is managing people. If we were to involve Human Resources (HR) in every personnel issue that arose, not only would it be time-consuming for us, it would equally become overwhelming for the HR function. However, there are some issues that must have Human Resources involvement, and if we fail to do this not only do we create extra work for ourselves, we potentially expose the organisation to a high risk.
This articles contains some basic guidelines to help you decide whether you need to involve Human Resources:
Understand the Role of Human Resources
It's important to establish the role of HR, within your organisation, early on in your management career. If you have changed organisations remember that HR departments can differ from organisation to organisation. Typically they are happy to provide you with guidelines of when they should be involved, and can also provide you with written guidelines (usually the HR process manual) that you can refer to when dealing with situations.
Human Resources are there to support you as a manager. They can provide you with advice and can ensure that you handle situations appropriately. If unsure it's best to ask them if they should be involved. Timing is essential in some cases, and you may find that you have to do extra work because you didn't handle the situation correctly.
Is it a Potentially Sensitive or Controversial Situation?
Conversations that concern poor performance or inappropriate behaviour need to be managed according to your company's guidelines. If handled incorrectly you may find that you are in a difficult position if you need to take further action later on (such as terminating the person's employment).
It may be that your Human Resources function needs you to follow a certain process: typically poor performance will involved meetings that need to be documented, followed up by action plans, where the individual involved must meet specified targets to continue on in their role. If the individual fails to meet the agreed targets and you need to terminate their employment, it is possible that you might have to demonstrate that you followed the correct process.
Should Human Resources be Present at Meetings?
Again, this will be determined by the purpose of the meeting. If you have concerns regarding the individual and their reaction, it may be beneficial for you to have HR present, so that they can witness for themselves, any inappropriate behaviour.
Having HR present also gives the individual the opportunity to speak with someone else. This may be during the meeting or could be at a later date. Sometimes having someone from outside your direct function involved, can be viewed as more of an impartial party.
Recruitment and Human Resources
One of the key moments when you need to work with your HR department is when you hire staff. Not only can they support you in your recruitment process, advising you on the recommended procedures for advertising your positions, and for finding candidates, they can also provide support during the interview process. It is possible that HR will want to be involved to ensure that any candidate is not only a good fit for your function, but to the organisation as a whole. They may also be able to provide additional services such as psychological testing and basic skills tests.
Human Resources, a Source of Information
Your Human Resources function can typically provide you with a wealth of information: such as standards for salaries, job descriptions, employment packages, and employee benefits (such as holiday entitlements). If your staff have questions regarding their employment, HR can provide the definitive answer. It's better to get the facts right than to make a guess.
In Conclusion
The Human Resources function can be a great support to you as a manager, and provided that you understand their role and what they are they to do, can assist you greatly in your managerial duties.
Establish a good working relationship with your Human Resources function, and by following their guidelines and processes, you should find your management role much easier.
You might also like...