Managing Conflict in the Workplace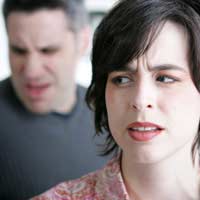 Conflict will occur in the workplace and, as a manager, it is part of your role to manage it effectively. Conflicts arise because of differences in the needs or opinions between two or more people. Where possible, encourage the people involved to find a mutually acceptable solution, however there are times when the manager needs to take authority and bring the conflict to an end.
Conflict management does not always mean resolution. Sometimes it simply isn't possible to resolve a disagreement and keep everyone happy. The important and facts of the issue, the time available and the people involved will factor into how you manage the conflict.
Understand the Facts Behind the Conflict
Do your research and understand the facts behind the conflict. It's important to understand all information regarding an issue before making a decision. Focus on facts and try not to be influenced by people's emotions. Conflicts tend to involve intense emotions, so it's important to discuss the facts in a non-emotive way.
Approaches to Conflict Management
By Force
This is when a manager uses their authority to make someone comply with something they do not agree with. This approach means that one or more parties are not happy, their needs or opinions have not been met, and they are being forced to concede. There may be times when this approach is necessary, for example, a company may have to comply with new financial laws, and although the employee may disagree, there is little choice but to comply.
By Compromise
This is where all parties involved come to an agreement however no one party is completely satisfied. Typically, in this situation, all parties involved make some sacrifice and accept this as an agreement to move out of the conflict situation. Compromise is better than Force however it is not the optimum solution. Depending on the importance of the issue, this may be an acceptable approach where everyone can move forward feeling that they at least 'won' something.
By Collaboration
Collaboration is an approach to conflict resolution where all parties involved work towards finding an acceptable solution for everyone involved. This approach works well when all parties are open to communicate and are agreeable to finding a mutually suitable solution. Collaboration only works when parties are prepared to listen with understanding to the other side, and work together, potentially reaching a different conclusion that those currently offered. It is necessary for emotion and frustration to be put aside, and everyone must focus on finding an appropriate solution.
Other Factors:
Balance of Power
Are the parties in conflict of equal power and importance? This will have an influence upon the balance of an acceptable conflict solution. While it is accepted that in the workplace there are people with more authority than others, it is important that everyone shows respect for the opinions and needs of others.
Remain Realistic
Be realistic with your expectations; if you are forcing someone to agree to a situation they are unhappy with it is unlikely that they will be pleased. Explain the reasons behind your decision, acknowledge their concerns, and help the person or persons move on.
Do you Really Need to be Involved?
The preferred conflict management approach for you, as the manager, is for the parties to reach an agreement amongst themselves without your involvement. Unfortunately this isn't always possible and sometimes people cannot reach agreement. However, where time permits, encourage a mutually acceptable solution where the parties involved take responsibility for achieving a result.
Mediation
Mediation does not mean that you take the decision but that you help the parties involved reach a mutually acceptable decision. As a mediator, your role is to help the people involved remain focused on the issues and not on emotions. The conflict is not about personalities but about the issue at hand. Ensure that all parties are given fair and equal opportunity to speak and that all points raised are acknowledged and considered. Keep all parties focused on finding a resolution and not on the issues.
In Conclusion
A Manager needs to be proactive in encouraging conflict resolution. Where possible, try to avoid conflict situations by promoting a culture of respect and consideration for others needs and opinions, and encourage staff to find mutually acceptable solutions.
In some situations, it is necessary for a manager to use their authority and bring the conflict situation to an end, so that all parties can move forward.
You might also like...