Effective Interviewing Techniques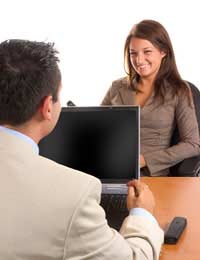 One of the most difficult tasks facing a manager is hiring the right people and a crucial aspect to this is the interview process. Getting your interview techniques well-polished will not only save you time during the recruitment process, it will greatly contribute to ensuring you get the right team.
Understand the Role
A detailed job description is absolutely critical. If you have used a recruitment process to get to your shortlist of candidates for interview, then each candidate should have been evaluated according to the job specifications, however you need to prepare questions for the interview, so you'll need the job description and the candidate's resume.
Different people can interview the candidate for different purposes. For example, The Human Resources department may meet with the candidate initially to assess they fit to the organisation. This interview will be less based on their skills and more on their overall attitude.
You may get someone from your function, who has a good understanding of the technical aspects of the role, to assess their skills and determine their suitability for the job. As a manager you may be more interested in their fit to your function: do you think you can work with this person? Would they work well with the team? You may assess other abilities such as taking initiative and good communication skills.
The key is deciding what the purpose of your interview is and preparing appropriate questions. A huge list isn't necessary. The aim is to get the candidate to talk and elaborate, so a few well-answered questions is better than a long list of questions briefly responded to.
Consider the candidate's resume and ask some specific questions regarding their experience. You may want more details regarding a previous role? Perhaps you can tailor a question around previous experience: How did you handle different customers when you were at this job?
Starting the Interview
Most people are nervous during an interview so try to set the candidate at ease. Be polite and friendly, a few minutes of small talk will help to settle any nerves. Explain who you are and your role and confirm the length of the interview. Describe the position and your expectations of the role.
Listen
The aim is to find out more about the candidate and you will only achieve this if you allow them to speak and answer questions. Keep your talking to a minimum, and ask them to elaborate if their replies are brief: could you tell me more about how you handled that situation? Listen to not only what they are saying but what they are not saying: things they omit about themselves could be very important. If you want them to say more sometimes being silent is the best method.
Watch
Body language is an important form of communication. Look out for any signs of discomfort and stress, beyond the normal interview nerves, which may give you more information than the candidate is saying verbally. Touching their neck collar or looking away can be a signal that they are not telling you everything.
Instincts
It's important to trust your instincts, but don't be too quick to jump to conclusions. Try to be impartial and not to judge people quickly. Focus on your job descriptions – which includes technical skills and behavioural attributes – and this will help ensure that you don't discount someone unfairly. It will also provide you with a means to compare candidates.
It's easy to like a candidate that is smartly dressed, well spoken and enthusiastic. But are they the right person for the job? Equally, don't discount someone based on their appearance or behaviour; they may have just the skills you're looking for. If, for example you find the person unfriendly and difficult to talk to, decide whether these are key skills for the role that perhaps you hadn't previously considered.
Closing
Allow the candidate time to ask any questions they may have, and inform them of the next steps. Who will contact them to know if they have been successful or not? And what is the expected time frame.
In Conclusion
An interview is an opportunity to get to know a potential candidate for a role. You will not get to know someone if you do all the talking. Approach the interview in an open-minded manner; the perfect candidate might look nothing like you imagine them to be. Stick to your job description and assess all candidates fairly against the required skills and attributes. Trust your instinct but make sure that you are being fair and logical.
You might also like...