Basic Project Management Skills for Managers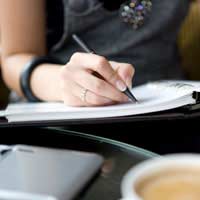 A Project Manager is a particular job title that is distinct from the traditional role of Manager, and has a discipline and field of it's own. Project Management is a subject that can be studied in depth, however there are some principles of project management that can be useful to all managers.
At its most basic level, a project is a piece of work that needs to be planned, managed and delivered. Some pieces of work are so large that separate teams are formed to oversee the work, and these are typically referred to as Programmes or Projects.
Planning:
A key aspect of project management is planning what needs to be done, how long it will take, how much it cost, who will do the work, and by when it be delivered and implemented.
Understand What Needs to be Done
Before commencing any work, an analysis needs to be conducted on what is required and a decision make on whether it should be done. Typically the manager involved will need to do some research. He or she may have some brief details of what is required but a more in-depth study is required to determine the merits of the work as well as understanding the true cost and implementation of any work. This is then considered against other work currently in production or waiting to be completed.A decision may be made at this point whether to proceed with the work. This will be driven by the benefits perceived by implementing the work, versus the cost to do the work.
Understanding Key Dates
By when, is an important aspect. It will determine who can do the work (due to availability) as well affecting your scheduling to ensure the work is completed on time. Are there dependencies: on other tasks or on people or perhaps on other external factors?
How Long Will it Take?
With this information, you can then consider the skills necessary to do the work, and taking this into consideration (as you may not get the skill levels you desire) come up with an estimate for how long it will take. As a Manager you may not know this exactly what is involved, or how long activities take, and it's always useful to involve the people who have experience doing the work.
Get the Right People
Finally you can allocate the work to someone. This decision is based on a number of factors: skill levels, people's availability, and the date the work is required by.Planning and Scheduling work can get complicated and there is software available to assist. However even the most basic wall chart with post-it notes can help a manager plan and schedule.
The SMART Acronym
A good test of your planning is the SMART acronym:
Specific – would someone understand exactly what is required to do the work?
Measurable – will you know if the work has been completely successful when it is finished?
Agreed – do others, particularly those that will do the work, agree with what needs to done? Do they agree with the estimates?
Realistic – are expectations realistic and achievable?
Timely – Have you planned for realistic timescales?
Monitoring:
Just as planning is essential to project management, it is only of any benefit if it is accompanied by monitoring. In a perfect world all tasks would take just as long as we said they would, people would always be available, and there would never be any delays.The reality is that any plan is typically out of date the moment it is supposedly finished. A good plan is supported by any assumptions that were made in its production (such as the availability of staff, or budget). With this knowledge a good project manager can then adjust the plan accordingly and determine if there are potential risk to its successful completion on time.
You might also like...
Hello What qualifications are needed to call yourself a Project Manager? We find our selves in an awful situation, our kitchen designer called himself a Project Manager and told us he would lead the building work being carried out by his sub contractors, now things have gone wrong with the work he claims it is nothing to do with him! Surely he can't call himself a PM if he has no qualifications in this area? Then simply walk away from his responsibilities?
Fedup44
- 11-Sep-15 @ 1:05 PM