Helping Employees Solve Their Own Problems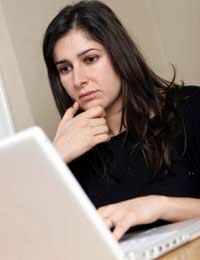 As a manager, we are there to help and support our employees, however we need to balance the amount of support we give them with the initiative we would like them to take. If we support them too much, they become reliant on constant input and are less likely to use their initiative. If we don't support them enough, they can begin to struggle and become wary of seeking assistance.
So how can you help your employees solve their own problems while still being a supportive manager?
Encourage your Staff to Find Solutions
Rather than coming to you for an answer, encourage your staff to come to you prepared with information on how they have tried to solve the problem and what hasn't worked. They may not have found the solution yet, but it is more productive to discuss the solutions they have tried to date and why potentially these didn't succeed. This promotes a culture where people try to find a solution before coming to their manager for an answer the moment they hit a hurdle. The person closest to the problem is most likely to come up with the most appropriate solution.
Give Advice on How to Find the Solution, Not the Solution!
Rather than telling an employee the answer, give them suggestions on how they can find out further information, which will then help them formulate a solution. It may be giving them names of other employees that they can talk with or previous documentation that may be helpful.
Be Positive and Encourage Attempts to Find Solutions
The fact that someone has tried to find a solution is a positive step. They may not have the answer and may be struggling to move forward, but they are trying. Be positive and tell the person that, while they have been unsuccessful, their attempts at trying to solve the problem are admirable.
Keep Quiet!
It's tempting as a manager with a busy calendar, to simply give the answer when we know it. However in the long-term this does not help the person nor does it foster a culture where your employees try to find solutions before seeking help. It also means they will continue to seek your advise as they become more and more wary of taking initiative.
Reward Initiative
If someone uses their initiative and it goes wrong, provided it isn't a major catastrophe, be encouraging that at least they tried. Taking initiative is about making mistakes, and an effective manager helps an employee learn lessons from their errors. Coming down too hard on a person when they use their initiative and get it wrong is very discouraging. Be clear with boundaries on how much initiative an employee should take before seeking your advice.
Be Supportive
Provide your employees with as much information as you can when you delegate work. Give them opportunities to ask you questions and make yourself available should they need your advice.
When an employee is struggling to solve a problem, help them develop problem-solving techniques. Discussing an issue can be enough for the person to see it in a different light, and then be able to think of alternative solutions.
Encourage creativity with your employees. Thinking outside the box can often result in innovative solutions and better ways of doing things; fostering a creative culture can improve productivity and is highly motivating for staff.
In Conclusion
Employees don't always need answers; they need advice on how to find the answer! Remember they are the ones who understand best the situation, so they are most likely to come up with the best solution. Be available and offer support when it is needed, but encourage and reward initiative and innovative problem solving.
You might also like...