Helping your Staff Cope with Change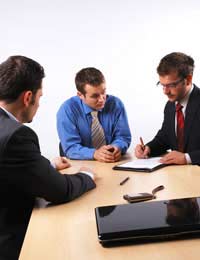 Change is becoming an ever more frequent reality in the workplace; no sooner have we adjusted to one change then another is upon us. Yet the more we are expected to adjust to change it seems the less able we are to cope. So how can you, as a manager, help you staff cope with the influx of change in today's workplace?
Understanding How People React to Change
Most people do not like change. We are comfortable with what we know and we typically like things to remain fairly constant. Some change is positive, such as starting in a new job, but even that has a period of uncertainty at the beginning which many find uncomfortable. It's easy to go to work today, when I know what I will be doing, who I will be working with, and what will be expected of me. If that changes I can feel very uncomfortable.
Some change is negative, such as loosing a job, and it is understandable why people find this difficult. Most changes have both positive and negative aspects, and sometimes it is simply fear of the unknown that makes people wary and uncertain.
As a manager, first and foremost, we have to accept that people are wary of change and it will take time to adjust. Some people will need more time than others; for some, the change will require too much adjustment then they are prepared or able to make, and they will need to leave the situation.
Keep People Informed
Where possible, give people as much information as you can. Some details may not be able to be shared with all staff, however share the details that you are able to. If you can, provide people with dates for when you will have further information for them. Providing information in open forums, such as team meetings, means that everyone hears the same message. Where information is not shared, or only a few find out various details, rumours can begin to spread and misunderstandings grow.
Provide Information
Do not assume that everyone understands why the change is necessary. While it may be clear to management why a change is essential, to staff further removed from the decision making body, the rationale behind the action may not be evident.Give your staff background information, explaining why the change is necessary. In additional, share the new goals resulting from the change, explain to them how they can be successful given the changes, and share the future vision.
Help Staff Picture Themselves in the Future
Explain to your staff what the change means to them. Are changes likely to their role? to their function? are there general changes within the organisation that may affect them? For your staff to move on and begin to accept the change, they need to relate it to themselves. "What's in it for me" is an important question when considering how to relate a change to an individual.
Acknowledge the Hardships
Unfortunately change can have negative effects. It may mean that people's roles change or worse, are made redundant. In such situations, show respect for the individual involved and acknowledge the difficulties they now face. Provide them with as much support as you have available to move onto a new situation.
Expect Some Adjustments
An effective manager appreciates that his or her staff have some adjustments to make, and understands that during this period of uncertainty, people may not behave as they usually would. Be understanding and allow people time to absorb what a change will mean to them; initial reactions such as anger and resentment will eventually move onto acceptance if the situation is effectively managed. Allow people the opportunity to raise any concerns they have; sometimes the opportunity to talk is enough for some people to reassess a situation. Respect their questions and find out all the information they need.
Set an Example
Staff look to their manager as an example of how to react to change. Your reaction is important if you want your staff to support you and the change. If a manager has a positive outlook to the change, and helps his or her staff understand what the change means and acknowledges any implications, the business or function can quickly move on and make the necessary adjustments.
You might also like...