Delivering Bad News to your Employees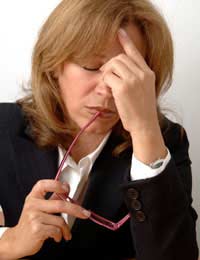 As a manager, it is likely that you will need to give your employees bad news on occasions. This isn't an easy task, however the following tips can provide some guidance in how to handle this, sometimes difficult, situation.
In Person
It's never easy receiving bad news, but hearing it from someone in person can soften the blow. It allows the person an opportunity to ask further questions and a message delivered in person shows understanding through your non-verbal communication. A kind tone of voice can help someone receiving bad news. Bad news delivered via an email is impersonal and can make it even harder for a person to understand.
State the Facts
Give the person the reasons behind the decision. Explain the facts and the details of the decision.
If an employee is being made redundant, explain why. Situations such as this may come as a surprise. Employees can take such events as a reflection on them personally; if they are being made redundant their job is no longer available, therefore make it clear that this is not due to their performance.
If an employee is being fired, then this should not be a surprise to them. If a termination is handled correctly, the employee would have had prior meetings with their manager, where they were told that their job was under threat and given the reasons why. From previous meetings, they should be aware that they had been unable to improve their performance, therefore the termination should not come as a surprise.
Show Consideration
If you are telling an employee news that will have a big impact on them, do not make light of the situation. It's an uncomfortable situation for the manager giving the news and sometimes it's tempting to make the atmosphere seem less unpleasant. If the news is bad for the person then it is unpleasant, and making light of the situation may make them feel resentful at a lack of understanding.
Give them Time
Someone receiving bad news may initially go into a shock reaction, while they try to absorb what you are telling them. It may take some time for the real implications to become fully understood. Sometimes it may be more appropriate to have a discussion at a later date when the person has had some time to consider what they have been told.
Remain Calm
Depending on the news that you are giving, the person may react very emotionally. It's possible that they will get angry and very upset. Allow the person to air their emotions and try to remain calm. If the person becomes threatening then you are well within your rights to remove yourself from the situation. However, these situations are rare, and typically the person will calm down if you do not react to their emotional outburst.
Some Positives
By all means, acknowledge and offer sympathy to their situation, but try to help the person move forward. Explain any assistance that you can give the person; perhaps their current role in the company has been made redundant, but they may be able to apply for other positions.
There may be some positives in the situation that you can help the person focus on. For example, there may be opportunities of further education which will improve their employment chances.
In Conclusion
Be considerate of the person's feelings that you are giving bad news to. Remember there initial react may be one of shock or anger. Allow the person time to understand the full implication of the news, and make yourself available to them so they can ask any further questions they may have.
You might also like...