Are You Ready for a Management Career?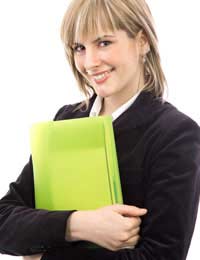 If you are considering moving into Management, consider the following questions:
Do you have a Can Do Attitude?
Senior executives are looking for a management team that are self-sufficient and highly capable. They don't want people who only see problems, are negative, and always seem to need a push. If you are enthusiastic, interested and engaged you're more likely to be noticed.
How are your Interpersonal Skills?
Managers need to be able to interact with a variety of people, from their own staff, to other managers, senior executives, and external providers. The ability to work well with people is essential.
How are your Communication Skills?
Managers need outstanding communication skills to be successful. These include verbal communication skills, presentation skills, listening and feedback skills, as well as business writing skills.
Do you Look and Act the Part?
While your skills and abilities are more important that your appearance, it is important that your appearance doesn't hinder your promotion prospects. If you dress and carry yourself as a manager, people are more likely to feel that you are ready to become one.
Are you a Problem Solver?
Can you describe and analyse a problem? Can you determine the cause of a problem and come up with an action plan? Can you then evaluate the effectiveness of the solution? An effective manager meets problems head on and looks for solutions hopefully before a problem becomes a major issue.
Can you Delegate?
Managers have to delegate. Sometimes it's tempting to hang onto something, particularly if we think we can do it better and quicker than anyone else. But managers have a limited amount of time, and need to focus on what really requires their attention.
Do you Have a Sense Of Urgency?
Managers make decisions - timely decisions. A competent manager is results driven. If they procrastinate or avoid taking decisions, nothing moves forward and things might even go backwards.
Can you Manage Conflict?
Conflict is a reality in business and managers must be able to address and resolve conflict. This is often one of the more unpleasant activities of a manager, but it cannot be avoided or it will escalate.
Can you Self-manage and do you Have Personal Insight?
Being a manager is about continually learning and growing your skills. A competent manager understands both their skills and their weaknesses, and is focused on self improvement.
Do you Understand the Corporate Culture?
An effective manager understands the mission statement, values, and goals of the business. It is not only understood but is displayed in all actions and behaviour. If you're ready to be a manager then you understand the core values of the organisation.
Can you Set and Measure Goals?
An effective manager not only has goals for him or her self, but also ensures that their staff has appropriate goals that are achievable and measurable.
Can you Motivate and Influence?
There is a difference between power and influence, and as a manager it's important to be able to motivate others. Motivation is very different to manipulation, which is often viewed as self-seeking and covert. Motivation is encouraging and supporting others to be the best that they can be, and praising their efforts.
Do you Take Responsibility?
An effective manager takes responsibility for his or her actions, regardless of the consequences.
Are you on the Lookout?
If you want a management position you need to be pro-active. Make management aware that you are interested and try to find opportunities to built up your management skills while you are waiting for a position to come along. Perhaps there is training you can attend or opportunities for you to gain experience. Remember that it's rare for a management role to come looking for you!
You might also like...