How to Deal with Colleagues Now You're the Manager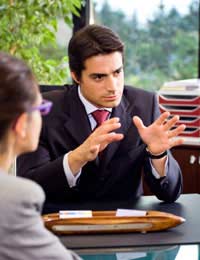 One moment you're colleagues, the next you're the Manager and your colleague or colleagues now report to you. No longer are you equals on the playing field.
So how can you manage this situation so that you maintain relationships, while also ensuring the necessary adjustments occur?
Accept that the Relationship has Changed
The first thing to remember is that you have an established relationship, you know the person or people that you are going to manage, and this knowledge helps you as their manager.
If you've had a good colleague relationship there is no reason why this cannot transfer into a good manager employee relationship, provided that you both understand and accept that adjustments need to be made.
Take Responsibility
Discuss with the person involved what you expect from them, as your staff, and ask them what they expect from you, as their Manager. By outlining what has changed, both parties can begin to understand how the new relationship will work.
As a manager you need to develop a level of respect where your employees trust your decisions regardless of whether they agree with them.
Draw the Boundaries
So what has changed? Perhaps you regularly went for a drink on Fridays after work? There is no reason why you cannot continue but perhaps some of the conversations might have to change. You will have to decide what is appropriate and what isn't appropriate to discuss with your staff. Consider how your other employees will perceive this. Perhaps expanding the invite for Friday night drinks to all your staff might be more appropriate.
Just as the topics that you discuss with a colleague are different to those that you discuss with your staff, so to are the types of conversations different. You now have responsibility for making decisions that affect your staff, both positively and negatively. You are now responsible for conducting your employees' performance appraisals and addressing any disciplinary issues.
To Chat or not to Chat
Joining in with the office banter or gossiping is a situation any manager needs to handle responsibly. While having a chat or joining in small talk can help foster relationships, gossiping with staff can lower boundaries and create impressions that you are more a friend than manager. This can make it difficult to behave as a manager when it is necessary to do so.
Lead by Example
As the manager in this situation, it is your responsibility to set the example. Certain information known by a manager is not appropriate to be shared with his or her staff, and this is part of the responsibility placed on managers by their senior executives. It may be a difficult conversation, particularly if you have been friends with the colleague, but it's important to make clear early on, about any changes in your relationship.
What if you've Been Friends?
This wouldn't be the first time that a friend has been promoted to be a manager, and you may yourself find in the same position, in the future. A friend is a friend and it certainly isn't necessary to loose a friendship because of a promotion. It is important to discuss with the friend how your relationship in the office will now work. Being upfront and discussing potential difficulties before they occur, will avoid embarrassment and loss of friendship in the future.
Act Professional
You may find yourself in the position of attracting some resentment, possibly if there were numerous candidates for your role and you were the successful one. Be professional at all times and understand that sometimes people air their disgruntlement inappropriately and will most likely move on in a short amount of time.
It doesn't take long for adjustments to take place, and if you confidentially address the situation up front in no time at all everyone involved will feel comfortable in the manager employee relationship.
You might also like...