How to Spot a Potential Manager Early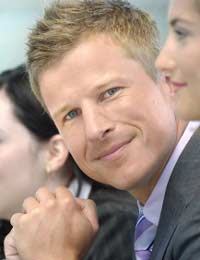 A talented manager is a multi-faceted manager. They only hire the best people and they foster an environment of high performance, and equally important, they can spot potential in others, including future managers.
So how can you spot a potential manager early on?
Taking Responsibility
Does the person take responsibility for their work? Do they see their work through to completion, despite any roadblocks along the way, and do they use initiative to solve problems? A good sign of a potential manager is someone who knows when to seek the support of his or her manager. It's getting the balance right: finding a solution without exceeding their level of responsibility or wasting time when the answer is just a question away, and knowing when it is appropriate and necessary to get someone more senior involved.
Strive to Do Better!
How do they approach their work? Do they do exactly as they are told without deviation, or do they consider how things could be done better? Have they made suggestions on how a process could be improved? Perhaps identified a better/quicker/cheaper way of doing something? While it's important to 'get the job done' and not to loose focus, a manager thinks 'outside the box' and doesn't always accept that the way things are done today is necessarily the best way.
Play Ball!
Is the person a team player? Do they know when to involve others, seek the advice and are genuinely interested in the opinions of others? A strong sign of a potential manager is someone who appreciates they don't know everything and has the confidence to ask questions. Lots of them!
A good team player values the contributions of all the team members and celebrates success as a team. They motivate and support their colleagues, often willing to help out and 'muck in' when needs demand it. A valued team member is sought out by their colleagues; their advice is respected and any help is given in a constructive and positive manner.
When the Going Gets Tough….
How do they behave when things don't go to plan? Perhaps it's that big project they've been working on and the customer changed their mind. How do they react? A manager handles such a situation with professionalism. They accept that it's disappointing but they don't walk around complaining, sulk for the next month or ask to be moved. They are able to move forward in a positive manner, and hopefully still view the failed project as a learning experience.
Sometimes it's that poor performance rating that can bring the best out in people. One reaction is to become bitter, resent the person giving the low rating, disagree with it, and continue to work as they have always done. Another reaction is to understand why they received a low rating and to work on ways to address the situation. For some, this can be a real wake up call: that a high performance rating demands top performance.
Drive and Enthusiasm
Someone who wants to achieve doesn't sit quietly in the corner waiting for an opportunity to land in his or her lap (or if they do they will be waiting a long time!). Potential managers are pro-active; there is plenty of competition and those that achieve success are those that seek it out. They look for opportunities; and these are not always the most obvious ones (big projects tend to go to experienced managers, but small projects delivered competently and successfully can make a strong impact). Treating everything with drive and enthusiasm, regardless of how small or seemingly insignificant, shows a willingness to do well and a determination to be successful.
Push the Limits!
If you have someone that is showing the signs of management potential, push the limits. It's easy to achieve in a 'perfect' world, and as managers it's sometimes tempting to protect those in our responsibility. A true test of potential is to see how people cope with difficult tasks, demanding people and seemingly impossible deadlines. Give them opportunities to use their initiative. With your support of course!
You might also like...