Making Decisions as a Manager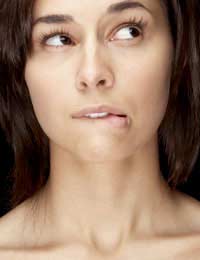 There are few jobs that require someone to make no decisions, so what is different when you become a Manager?
Generally Managers are required to make decisions more frequently, make more decisions that are high risk and impact others, and unfortunately, make decisions in short time frames with insufficient information available.
So how, as a Manager, can you make better decisions?
Seek the Advice of Others
A Manager is often required to make decisions when they do not know all the information necessary. Therefore you need to do research – speak with others, including your staff and others from across the company if appropriate.
If possible discuss your options with others in the business. They may raise ideas or implications that you had not considered.
Be Subjective
A manager asks open-ended questions that encourage people to elaborate and provide details. When investigating any background information it is important to create an environment of trust, where people feel they can provide their knowledge and opinions without any later repercussions.
Gather facts before you come to any conclusions. Conducting research with preconceptions can colour your views and may mean that your final decision is not subjective.
Be Objective
A manager looks at the facts; consider the information provided separately from the emotions people may be feeling. A good management decision is one that takes into consideration all the facts. Clarify any information and ensure it is indeed fact and not fiction, and investigate implications.
A good decision is one that is well thought out and not made rashly. Quick decisions can sometime be emotional reactions to a situation, so it can be wise to wait, allowing time to review thoughts, before making a final decision.
The right decision may not be beneficial to you or to your staff. A professional manager steps back from the situation and understands why a decision must be taken and implements it in a professional manner.
Take Responsibility
Some decisions you have to take as a manager are tough. In a perfect world we would have all the information at hand just when we needed it to make the right decision, but it isn't a perfect world. Sometimes, in hindsight, we do make the wrong decision and it's important as a manager to accept responsibility.
All we can do is make the best decision we can with the information we can gather within the time frame we have available.
The Big Picture
As a manager we need to look outside of our immediate realm and consider the impact of a decision on the company as a whole and the wider community. This may be to other functions within your business or it may be outside your business (such as environmental impacts of decisions). It may be that a decision you make has adverse impacts on others, or you may not consider them adverse, regardless, the right step to take is to discuss the decision with those that will be impacted to ensure that your decision is a well-rounded and considered one.
Letting Others Make the Decision
Part of delegation is letting others take responsibility, and this includes for decision-making. That doesn't mean that you don't have a role to play, as manager you need to ensure that the person delegated responsibility has the capability and access to information, so that they can make the right decision. You may need to act as a sounding board for them to think through their ideas. But ultimately, if you delegate decision-making then you entrust the decision to that person, but equally support them regardless of the consequences.
Finally, despite the difficulties involved, decision-making is an important aspect of the Manager's role. If approached with the above principles in mind, the manager can ensure that they have taken the due diligence necessary to ensure that any decision is fair and based on all the information that was available at the time.
You might also like...