Developing your Management Style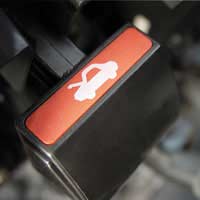 Developing a Management Style is not something that a manager acquires through training. An experienced manager understands the various styles of management, and can apply different styles to different situations as appropriate.
What are the different styles of Management?
I am the Boss
I am in command and have complete control. I closely manage my staff, telling them what and how to do their work. I make the decisions and do not seek the opinions of others.
This style is typically seen in the Army General during war time when he has to give his soldiers commands; given the life or death situation there is no time for discussion and the troops must be ready to do as they are commanded.
Such a style does not lend itself well to the business world. There may be times when you need to instill some of the techniques of this style, but it is not recommend to use this as your only style. There are some situations where a manager must tell an employee to do something, perhaps deadlines are tight and the work must just get done, but generally this style is not motivating for staff, limits staff development and tends to isolate a manager from his or her staff.
I'm your Friend
I want to please everyone. I try not to make decisions or make commitments and allow my staff to do what they think is best. I want to create a positive working environment and don't like to give difficult messages.
While some staff are happy to work on their own initiative and are very capable to make decisions, most staff need leadership and guidance. If this is absent people struggle, they have no clear goals to strive for, without a leader they cannot act as a cohesive team, and a lack of any feedback is de-motivating.
The Father Figure
I see myself as a role model and see my staff as protégés that I can help shape in my own example. I tend to take credit for my team's success; which is further proof that I know best.
In such an environment any expression of initiative is not encouraged and people quickly begin to resent the restrictions placed upon them. Only those favoured employees who succeed in fulfilling the manager's model are rewarded, and as such, any team structure struggles to form.
For new staff such an approach may be appropriate for a short period of time, where the person involved has a lot of learning to accomplish. However such a style should be quickly followed by one that then encourages the person to use his or her own initiative and decision-making.
Collaborative
I seek out the opinions of others before I make a decision. I do not shy away from my responsibility to make decisions, they are well researched and all parties involved are included and informed. I make difficult decisions and inform people of the reasons.
This management style encourages staff to be innovative and have ideas; creating an environment where their skills are challenged and they have opportunities to develop. Teams operate well as they understand the tasks they need to do, have space to use their initiative, while the manager provide guidance and leadership. This is a positive management style that promotes staff development.
This is the most democratic management style that fosters initiative and positive manager employee relations. It is motivating and encourages positive team working. In many situations this style is very effective, however as a Manager there will be times where deadlines, or poor performance, or decisions made above you, necessitate the use of other styles.
You might also like...