What to do When a Project Goes Wrong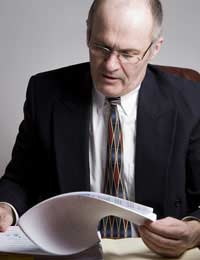 In a perfect world we would plan our projects and they would all follow according to the schedule. But perfect worlds are for fairy tales and the project world contains more gremlins than fairies!
So you have carefully planned your project, you've consulted the experts, allowed some contingency for the unknown, you've got a team together: what can go wrong? Pretty much everything can go wrong in the world of projects. We don't always get the people we think we'll get. They don't always have the skills and abilities we think they have. Delays will occur, despite people's best intentions, and unfortunately priorities do change. It all sounds pretty dismal from the perspective of the Project Manager; so what do you do when things start to go wrong?
Find out the Facts
Before a Project Manager reacts they need to find out the real facts of the situation. If there has been a delay, clarify why there is a delay and for how long. If there has been a misunderstanding, such as with documenting wrong business requirements, find out further details of where the discrepancy is. Very often you will find out about things going wrong from someone in a very emotion state. If someone is unhappy, first calm then down and then gather the facts behind the emotion. Remember if people are upset they can overreact.
What is the Impact to the Project?
If there is a delay, or potential changes to the project, what will be the impact to the plan, if you were to live with it?
Consider knock-on effects to other activities on the project plan. Are there other tasks dependent on the delayed activity, or impacted by the change to the project?
What are the Alternatives?
There are always alternatives, they may not be what you'd like, or very positive, but they are alternatives that should be considered. Evaluate possible approaches to moving forward and the costs and risks of each. Involve other people and get their advice. It may be necessary to involve the Project Sponsor if the alternatives are outsides the Project Managers responsibility boundaries.
Remain Calm
It's easy to panic when things go wrong. Particularly when others are panicking around us. Some Project Managers believe it's an effective approach to use temper to try to get their way. This is only a short-term solution that does not built relationships or foster positive working environments.
The process of understanding the facts can sometimes be enough to calm people down. Often, once a situation has been fully understood, the impact to the project is not as bad as first suspected. Sticking to facts, supported by evidence, rather than opinion, will help to keep emotions out of the project room.
Manage and Plan
When things are going wrong isn't the time for poorly thought out reactions. Consider the best next move, and seek advice if necessary. A bad situation will not be improved by a hasty made poor decision. Re-plan the schedule to fully understand the Impact.
It's at times like these that your project team will look to you for guidance. If you are panicking and behaving erratically they will be unsure of how to react. As much as possible, involve your team, they are likely to also have ideas for resolving the situation.
Consider why things have gone wrong
Some things will be out of a Project Managers control, such as delays from suppliers, but others are variants that a Project Manager can influence:
Is the Project Management structure effective? Are Sponsors actively involved?
Does the Project Manager have enough influence in the organisation?
Have the Project Objectives become out of alignment with the Business Objectives? Is the Project still valid and viable give the current times?
Is the Project Team working effectively? Do they have the right mix of skills?
Is the Project Plan up-to-date and forward looking? Or is it simply reacting on a day to day basis?
Are costs escalating beyond those planned? Why is this happening? Poor original estimating or have variables changed?
In Conclusion
Projects do and will go wrong. A Project Manager plans for what will happen and then continually monitors and adjusts the plan to cope with all the variants that will be thrown at it! A good Project Manager handles such re-adjusting in his or her stride and understands that it is part and parcel of Project Management life!
You might also like...