What is a Communication Plan?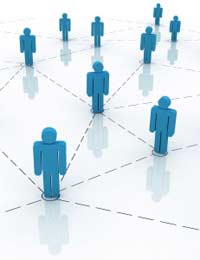 Communication is something that goes on all the time in business. We communicate over the phone, via email, in person, we have big team announcements and one-to-one meetings – business is very much about communicating. Do we really need to plan how we communicate?
In many instances producing a communication plan can be very helpful. Typically they are used to provide a clear and standard way of communicating, for example, for a department or for a programme or project.
The key objective of a communication plan is to make it clear, to all parties involved, how and when, they can expect communication.
If we use the example of a large programme implementing a new system across a business: there are a variety of people who need to be informed of a variety of information. Some people need to know details at the beginning, such as senior managers agreeing the key dates and deliverables. Other people, such as those affected by the new system, might want to know more detailed information about the new process and any new skills they might need.
When you sit back and think about all the people that need to be informed, and the variety of information they need, and considering the timing of information as well – it all gets very complicated! This is where a Communication Plan can help.
Who Needs to be Informed
Who needs to be communicated with? This can be wide-ranging, from the Managing Director down to the people running the day to day operations. It can also be external parties, such as government departments or regulatory bodies. Anyway who needs to be informed should be included.
What Do They Need to Know
Each person or group of people may need different information. Some might need the same information but in a different format (for example, for government regulations). Management might want summary information while managers more directly involved might want detailed plans.
It's important to tailor communication so that it is suitable for the audience. The aim is to communication a message so that people understand it. It is pointless telling if people are not hearing.
Timing and Frequency
Consider how often and when people need to be informed. Some information is best given at regular updates – such as weekly progress reports. Other information, urgent issues or ad-hoc items, may need to be addressed immediately.
In What Format
How does the person or group of people like to receive information. Via Newsletters? Reports? Team meetings? There are a variety of ways to communication and it doesn't need to be the same for all people.
Some information is more appropriate delivered in a big forum – such as a important company announcement. Other messages can be distributed via email or through team meetings. Discuss with the people involved how best to communication with them.
Who is the Best Person to Deliver the Communication?
Some messages are best delivered by people in authority, such as the Managing Director announcing a large corporate-wide change. Other information might be better received by people if it comes from their own, local manager.
Consider the various communication needs and who is the most suitable person to deliver the message.
In Conclusion
Getting Communication wrong is a common reason for project failure and lack of embedding change within an organisation. Where people don't hear anything, they begin to suspect the worst, and infrequent communication leaves people with more questions than answers. Sometimes communication methods aren't considered and everyone receives news in the same format. For some of the receivers this does more to alienate than to bring them on board.
Effective Communication and a Communication Plan can make everyone's job much easier. People know when they will receive communication and in a suitable format. It avoids misunderstands and obstacles through lack of knowledge.
You might also like...