Increase Your Team's Morale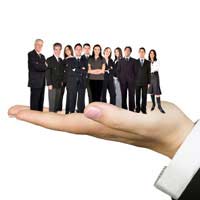 Maintain a high level of team morale and it's likely that you also maintain a high level of productivity from the team. When you manage a team, an important aspect of your role is ensuring that team morale is strong and positive and addressing any issues that impact their motivation.
What can you do, as a manager, to increase team morale?
Fair Compensation
Everyone is happy and more motivated at work, if they feel that the work they are doing is being fairly compensated. This doesn't mean that they should always be receiving pay rises; what it does mean is that the salary they are receiving is reasonable for the work they are doing.
Compensation can mean a number of things other than money: opportunities, responsibility, promotion, time off, team lunches, and other rewards.
Recognition
Most people like to know that when they work hard, it will be recognised. It makes their efforts seem worthwhile. This is about recognising the team and success as a group effort. Recognition can be as simple as a thank you for hardwork.
Respect
Everyone likes to know that their opinion is respected and that they will be listened to. This doesn't mean that, as a manager, you can always keep everyone happy, but respect your staff and listen to what they have to say.
Get Involved
Teams like to know that their manager is interested and involved. By showing interest the team are motivated by your support and knowledge that you understand any difficulties they might be experiencing. Give your staff opportunities to talk with you on a regular basis. Little problems turn into big ones if left unattended.
A Great Place to Work
Make your working environment a happy and positive place to be. If your staff are happy to come to work they will be more motivated and more productive. It might mean making the office more pleasant, providing your staff with opportunities to relax, and it may also mean establishing a more positive, open atmosphere.
Set the Standard
As the manager, it's up to you to set the standard for professional behaviour and a high standard of work. It's also up to you to take pride in your work and that of your team; your staff will soon follow suit.
Create a Positive Team Environment
Not all teams today reside in the same place, and this can make it harder to unite the group together. Find ways to get everyone together, whether it's for team meetings or the occasional team lunch. People bond and get to know each other better with face-to-face contact.
Deal with Negative Team Energy
Teams do not function well if there are problems within the group. Deal with any issues swiftly and keep a close eye on team relations. Choose you team carefully; having the right people can make all the difference to team morale. If someone isn't working in the team, you might have to consider removing them from the group.
Keep the Work Motivating
It might mean redesigning some of the work, perhaps changing people around so that they do different tasks, but a change can help keep the job interesting. Get the team involved in finding new and innovative ways for doing things.
Foster Innovation
Encourage the team to be creative and think outside the box. Reward innovation and foster an environment which encourages people to find better ways to improve existing processes.
Take the time to monitor your team's morale. It doesn't take much for the groups motivation to slip, so understand your team and keep an eye open for anything that is impacting their morale. It's not always about money; people and teams are motivated by much more, and team morale can be increased in a variety of non-monetary means. Though that said, if the monetary compensation is inadequate, no amount of other attempts to motivate will compensate.
You might also like...