All About Managing Remote Teams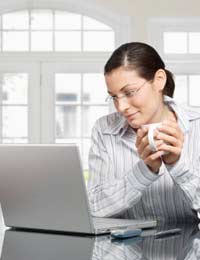 In today's business world teams are often likely to have members that are remote from one another. Teams can consists of a variety of members, some who might participate on an ad-hoc or part-time basis, and it's possible that they may never see each other in person. From a manager's perspective this sounds very difficult, however there are ways to successful manage remote teams.
Benefits of Remote Teams
you can select the best person for the role without consideration of location
it may give you access to skills you don't currently have in your organisation (such as bringing in consultants)
there may be cost saving, where you can take advantage of lower costs of other locations
you can utilise the right people at the time when you need them, without having them as full-time team members
some team members enjoy working remotely, such as home workers who don't have the commute to work
Downsides of Remote Teams
It is harder to motivate teams when they are remote
individual team members need to be more self-sufficient and able to organise their own time
less social interaction means that it is harder to build team cohesion
less informal feedback amongst team members
time differences may need it is difficult to find time to communicate
greater scope for misunderstandings particularly where the team is culturally diverse
a manager needs to work harder to stay in control
Take Advantage of Technology
Make the most of the technology available to you. If video conferencing is available use it. Where the team members can see each other via video, it means people see each other as 'real people' rather than names at the bottom of emails. Likewise with conference calling. Having the team speak together over the phone is better than having only email communication. Email communication is open to misinterpretation, and this can be even more so if there are different native speakers involved.
Encourage the team to work together – via electronic methods – to integrate the ideas of various team members regardless of location. Workshops can be run via video conferencing and there are other methods, such as collaborative software, which enable group interaction.
Explain Everyone Roles
Make sure everyone on the team is aware of other team members and their role. Get the group to explain to each other their various skills and roles. It's easy to forget that person on the other side of the world that you don't see and are sleeping when you're working. It's important that everyone is clear of what people are doing.
Be Aware of Culture Differences
Remote teams can mean culturally diverse teams. Be aware of culture differences and encourage consideration and understanding. For example, it may be acceptable in some cultures to be slightly late for meetings, where in others such behaviour is seen as rude. Such situations can be avoided by having clear guidelines for expected behaviour, such as meetings are expected to start on time.
Sometimes misunderstands will occur. Approaching these with understanding and awareness that not all cultures are the same, should help resolve any issues.
Build in Allowances in Plans
If teams are geographically distributed it may take extra time for work to be completed, due to time differences. There may also be difficulties finding time that is convenient for all parties to meet and this can add time to schedules. Make allowances in plans for work that requires input from various distributed team members.
In Conclusion:
Remote teams have advantages and in business today it is possible that you will at some stage have to manage a remote team. Take advantage of the technology available to you and encourage team interaction as much as possible. Don't allow distance, whether geographical or time, to prevent communication. Staying informed is essential when managing remote teams.
You might also like...