About Our Site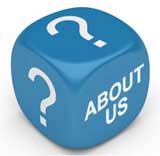 ManagementTrainee was formed to offer a unique reference point on expert advice to help you progress your management career.
ManagementTrainee is a site that provides comprehensive information on moving into management. While many of the subjects are relevant and helpful for anyone in a management career, the contents on this site have been written with specific focus on the management trainee. Whether you're interested in managing people, developing your management skills, improving team performance, or involved in projects, we've provided a range of content to suit the needs of a new manager.
ManagementTrainee provides guidance with a range of questionnaires and worksheets to help you make the right decisions.
ManagementTrainee is not designed for any particular field and is relevant to most practices and professions. Our focus is on providing practical information, which can inform and help our readers.
Being new in management can sometimes be a daunting experience when faced with new responsibility and decision-making. Our hope is that with the information on this site, you can avoid some of the pitfalls and hopefully put your management career into fast track!
Management Trainee contains a wealth of information, provided by experts who have experience and expertise in management. We are always expanding our case studies; so if you have a relevant story to share, please do get in contact via Tell Us Your Story.

Related Articles in the 'Site Information' Category...