What Does Onshoring, Offshoring, Nearshoring Mean?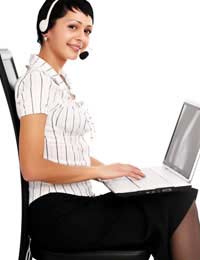 Onshoring, Offshoring, and Nearshoring are terms that are becoming ever more frequently used in business, but what do they really mean?
Offshoring
Offshoring refers to the relocation, by a company, of a business process to another country. For example, a UK based company may relocate its IT operations to India. Typically offshoring involves the relocation of an operational process or service, usually one that can be considered self-contained. In the above example, the business may determine its requirements for projects locally and then hand these over to the IT operations in India for development. Offshoring does not mean the transferred business processes are going to another business, although this may be the case. Offshoring can also mean that the business has moved it's own internal business unit to another country, but it remains part of the business. Outsourcing is moving the business process to an external service provider.
Why Offshore? One of the major drivers for offshoring is the reduction of costs. Typically businesses offshore to countries that have lower operation costs. Offshoring is sometimes seen as a way for a business to remain competitive by keeping it's costs down. Another benefit of offshoring is that it allows a company to concentrate on its core business.
Implications of Offshoring
Call Centres are typical business services that have seen popularity with offshoring. Such a service, which requires good customer interaction, requires more than simply delivering a product or service. It requires the people delivering the service to do so in the local language of the business as well as having knowledge of local information (for example, localities).
Other concerns that have arisen include: the loss of local jobs due to relocation of the business unit, lose of visibility and control over a potentially extended supply chain, difficulty with business operations due to time differences, difficulties in transferring knowledge, and misunderstandings due to language or culture.
Onshoring
Onshoring is similar to offshoring but it is the transfer of a business process or service to the non-metropolitan areas in the same country as the business, but where the costs of labour and operations are lower. Onshoring can also include the situation where businesses allow employees to work from home.
In these examples, the business gains from lower operations costs, and benefits from having local employees, avoiding problems such as those associated with time differences.
Nearshoring
Nearshoring is again relocating a company's business process, not as far as offshoring (such as a distant country), but further afield than with onshoring. Typically nearshoring is moving the business process to a foreign country that is relatively close by, for example UK businesses nearshoring to Eastern Europe, or American businesses nearshoring to Mexico.
This option overcomes some of the difficulties mentioned with offshoring. Closer countries are likely to have shared cultural values and similar mindset. The time difference is less and the cost to travel there is reduced.
With all these options, there are difficulties that need to be managed:
It is always harder to manage remote teams, and depending on the shoring option chosen, will determine the types of issues that will need to be addressed. These can include getting remote teams to work together, overcoming language and cultural differences. Managing people from a distance is difficult and lack of proximity does mean limited direct control.
None of these shoring options guarantee cost savings. While some costs associated with production will greatly reduce there are other expenses which should also be taken into consideration, such as increased management costs, travelling costs, and any additional work due to misunderstands or errors.
Information Security is another consideration. There have been instances where sensitive information was leaked offshore.
The decision whether off-, on- or nearshoring is the right one for your organisation, is a complex one. It requires thorough analysis of all the costs and benefits, and a realistic approach to the difficulties that will be involved. Given its continuing popularity many organisations are finding off-, on- and nearshoring viable alternatives for running their business processes.
You might also like...