How to Use Coaching Effectively as a Manager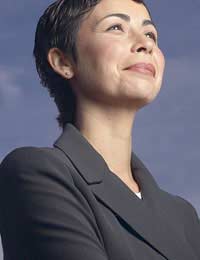 Coaching is a management technique that, when used appropriately, can be very effective in developing your staff and improving your management skills.
Effective coaching improves staff performance and productivity and helps with staff retention. It is a motivating management style that encourages staff to think through and attempt to solve problems themselves. Coaching also aids in staff development, as the employee not only solves an immediate issue, they also develop skills that can be used in other situations.
Coaching can also be used during performance reviews and discussions about a person's career direction. It can help them think through were they are headed and where they would like to be in their career.
Basic Coaching Techniques for Managers
Rather than providing an answer, ask the person for their input. Through questioning you can help your staff identify possible solutions and actions.
Discuss with the person the possible cause of the issue. Ask open-ended questions that encourage the person to explore possibilities: What do you think might be causing this? Is less confrontational than: Why did this happen?
Listen to what the person is saying. Clarify what you are hearing by repeating it back to them. This gives the person the opportunity to ensure you correctly understood what they said. Hearing back the problem may also help them see it in a different light.
Ask questions based on what the person has said: this encourages them to explore the situation and possible causes.
Try to keep the conversation non-emotive. It's easy for stressful situations to get over-run with emotions, but try to return the conversation to facts. If the person is very upset about a situation, try to get them to explain what it is that has upset them. Don't ignore people's feelings as these are very important, but try to get them to understand them in a logical manner.
Get the person to come up with an action plan, and encourage them to make a commitment. Putting dates and agreeing a following-up plan will help them achieve the agree goal.
Temptation Not to Coach
As a manager with a busy timetable, it can be tempting to give your staff all the answers so that we can all quickly move on. However this is only a short-term time saving, as it means that you are promoting a culture where your staff always come to you when then hit any roadblock. Investing time upfront to teach your staff skills in addressing their problems and finding solutions, will mean than in future they will require much less support from you. Coaching also motivates your staff and encourages them to use their initiative.
Coaching and Mentoring
While coaching has similarities to mentoring, it is not the same. Mentoring involves a relationship where one party is more experienced than the other and is imparting their knowledge and advise. A business coach can be a mentor but it is not necessary, as they do not need to have the same business expertise or experience as the person receiving the coaching. An effective coach is helping the person work through an issue themselves therefore the skills required by the coach is not one of a specific business knowledge but in the area of coaching.
Benefits of Coaching
A benefit of coaching is that the quality of the solution is likely to be far better: the person involved is likely to understand and know more about the issue or situation than you do, and have the ability, given the right environment, to come up with a far more appropriate solution.
In addition, the person involved is developing their skills and while it may seem difficult at the time, afterwards they feel confident and motivated that they were able to solve the problem themselves.
In conclusion
As a manager, coaching means that you have to provide support to your staff and encourage them to think and understand situations. It may mean initially 'biting your tongue' but with your guidance they will be able to devise appropriate action plans. The success of these action plans will largely be determined by your ability as a manager to follow these up and ensure that the person hasn't hit further roadblocks. It's essential that the person knows what support is available to them and that you are not leaving them to their own devises. Coaching is about support and encouragement!
Finally, coaching is not appropriate for all situations. Sometimes, as a manager, it is necessary to tell an employee what needs to be done, or to participate more actively in devising a solution. Each situation needs to be assessed and the most appropriate style of management determined.
You might also like...