Can you be Manager and Friend?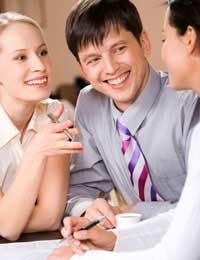 As a manager, having effective relationships with your staff is important to success, however can you also be a friend with your staff?
Certainly the more our staff like us as managers, the easier our job can be. Our staff will be more inclined to talk to us, share concerns, and bring issues to our attention. However on the downside, if can be difficult to remain the manager during times when we need to deliver unpleasant news or take disciplinary action. It is certainly a balancing act that a manager must negotiate carefully.
Respect & Trust
A key aspect of your relationship with your staff is to build up respect and trust. And this counts for both parties. A manager needs to earn respect from their staff through fair and honest interaction. When a manager has staff that he or she can trust and rely upon, they can be highly effective. When staff trust and respect you, they may not agree with all your decisions, but they will support you.
Being Friendly v.s Being a Friend
Being friendly is an important characteristic of an effective manager. It means that they are approachable and their staff interact well with them. A friendly manager is a likable manager and people enjoy working with him or her. Being a friend is something more.
Sometimes there is the situation where you are already friends before you become a person's manager. In this case, it is not necessary to end the friendship, however it is wise to discuss with the person how you will separate your workplace and outside work relationships. It is important that the two relationships are kept separate. It may be the case that you have to give your friend a poor performance review, so discussing how you will both handle such situations prior to them occurring, will help avoid difficulties later.
Sometimes you will find yourself forming relationships with your staff. You may find that you share interests and friendships automatically form. This isn't necessarily a bad thing, and many managers and employees participate in activities outside the workplace, such as sports. What is important is to make a clear distinct between work and play. And not discussing one during the other is a good start.
Set Boundaries
Becoming overly friendly with your staff can lower boundaries. If you socialise with an employee and speak candidly about inappropriate topics it may create the impression that you are sharing confidences with the person. This can create difficulties especially if the employee begins to expect special treatment; such as finding out information before other staff.
Set boundaries for appropriate behaviour and be consistent with all your staff. Ensure that, while you can be friendly and sociable with your staff, you remain professional at all times.
Setting Standards
As a manager you set the standards for appropriate behaviour with your staff. If you set a poor example, such as getting very drunk at the Christmas party, it can be difficult for you to discipline a staff member later for behaving inappropriately at a company event. Even more so if you were behaving inappropriately with them! Regardless of the occasion, it's important that you remain professional, while still of course being friendly with your staff.
In Conclusion
An effective manager cannot work alone (there are of course exceptions where some managers have no staff reporting to them). Establishing good working relationships with employees is very important and this means developing respect and trust from both sides. Staff enjoy working for managers that are friendly and approachable but remember to set clear boundaries from the beginning of the relationship. This avoids any misunderstandings and difficult situations later on. It's important that you do not feel torn between acting as a manager and acting as a friend.
You might also like...